TOP PRICES PAID FOR All YOUR SCRAP METALS
Honest and friendly staff buying all quantities of metals.
Buying from the general public, residential customers and businesses.
Company/commercial vehicles delivering metals must have a

Commercial Account Form

completed by the company prior to delivery. Forms are available at the scale window or by email

Metal drop off

Simply pull onto the truck scale and provide photo id to be checked in.

Nonferrous items will go to the warehouse to be weighed on the small scale.
Steel loads will go to the yard for unloading.

After unloading, pull onto the scale for your light weight, receipt and immediate cash payment.

Your receipt will list the material, price and gross, tare and net weight for each item.

Ferrous – magnetic material
#1 heavy steel – ¼ inch thick

unprepared is over 4' x 2' dimensions
prepared is under 4' x 2'

Structural Steel – prepared and unprepared
Lite iron, Tin and appliances
Autos- with valid title and photo id
Cast iron
Steel turnings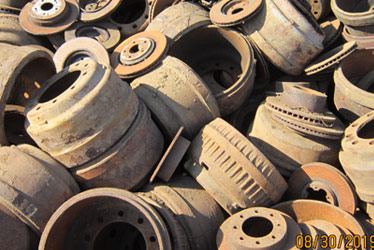 Nonferrous– all grades and alloy types- nonmagnetic material
Copper

– Bare, #1, #2, sheet copper

Insulated copper wire

– all grades

Brass

– yellow, red, bronze

Aluminum

– sheet, siding, clips, extrusions

Stainless

Lead acid batteries

, no household batteries
Nickel alloys, Carbide and Titanium
We do not buy Catalytic converters.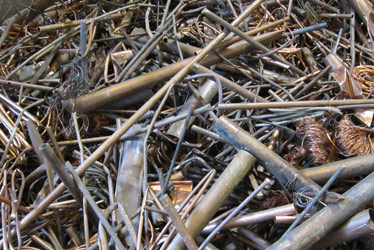 Restricted Scrap Items:
We do not accept Television sets, computer monitors or photo copiers.
Refrigerator, freezers and AC units MUST HAVE COMPRESSOR REMOVED TO BE ACCEPTED.
Oil Tanks must be dry and have a 24 inch hole cut in the side.
Propane Tanks and pressurized gas cylinders

must have valve removed

and also cylinder cut in half to be accepted.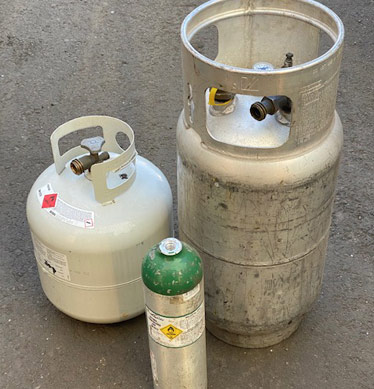 Whole pressure tanks not accepted
---
Contact us now for current scrap prices or an estimate on your project.